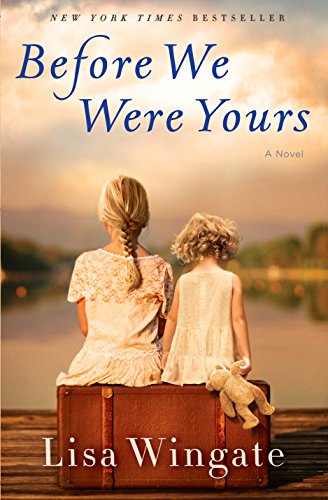 From the Cover: Based on one of America's most notorious real-life scandals—in which Georgia Tann, director of a Memphis-based adoption organization, kidnapped and sold poor children to wealthy families all over the country—Lisa Wingate's riveting, wrenching, and ultimately uplifting tale reminds us how, even though the paths we take can lead to many places, the heart never forgets where we belong.
Lisa Wingate is a new author to me. I read the glowing reviews for Before We Were Yours, and the story sounded intriguing. My thoughts: I was blown away by this book. I felt like I was in the story, walking with the characters, rooting for them, and feeling their emotions. It is obvious that the author did extensive research for this story also. Highly Recommended! I was also gifted another book by Lisa Wingate—The Prayer Box. I'm enjoying it very much.
When you purchase a book through our site, we earn an affiliate commission.