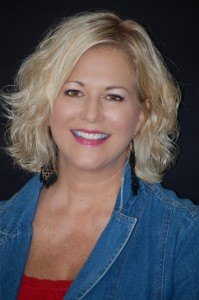 Beth Wiseman is an award-winning and best-selling author who is best known for her Amish novels, but she is now spreading her wings in other genres as well.  Her two latest releases—Need You Now and The House that Love Built—are non-Amish contemporaries set in small Texas towns, both of which have garnished glowing reviews.  However, her current project will take readers far away from Amish Country and small Texas towns to a dangerous place on the other side of the world.  Inspired by a true story, Beth believes this is the book she's been working toward for a long time.   More information on this exciting project will be coming soon!
INTERVIEW WITH BETH–WHY SHE WRITES AMISH FICTION
INTERVIEW WITH BETH RE: HER CONTEMPORARY–Need You Now
Frequently asked questions:
Are you Amish and/or how do you know so much about the Amish? 
I am not Amish, but I have Amish connections and friends in Pennsylvania and Colorado who read the manuscripts prior to publication to make sure the books are inline with the Old Order Amish ways.
When does your next book come out? 
  Book #6 in the Daughters of the Promise series–Plain Peace–released in November, 2013.  An Amish Miracle–a collection of novellas with authors Ruth Reid and Mary Ellis–releases in December 2013.  I have many more books, both Amish and Contemporary in various stages of production or planning.  
Can you please tell me the order to read your Amish books?  
While all of my books can be read as stand-alones, I think it's much more fun to read them in order.  I have two series–Daughters of the Promise and Land of Canaan.  Some of the characters cross over, so here is the order I recommend:
Plain Perfect (Daughters of the Promise)
Plain Pursuit (Daughters of the Promise)
Plain Promise (Daughters of the Promise)
Plain Paradise (Daughters of the Promise)
Seek Me With All Your Heart (Land of Canaan)
Plain Proposal (Daughters of the Promise)
The Wonder of Your Love (Land of Canaan)
His Love Endures Forever (Land of Canaan) 
Plain Peace (Daughters of the Promise) 
Who is your favorite character out of all your books?
All of my characters are like my family, but if I had to choose…it would be Grandpa Jonas.  I love him.  He has many of the same wonderful qualities that my father had.
How do you come up with characters for your stories?
The characters choose me.  I start hearing their little voices in my head, and they tell me the story I need to write.  It's true.
What advice do you have for inspiring writers?
Have thick skin and never give up.  It's a subjective business that requires getting the right manuscript in front of the right editor at the right time.  I could wallpaper my study with rejection letters.
Can you read my manuscript and/or help me to get published?
I love to read any and everything, and I wish I could.  However, I have very tight deadlines that require me to stay focused on the work in progress.  If I can answer a general question regarding the publishing process, I'd be happy to.  Just email me.
Where can I get your books?  
Anywhere that books are sold. 

Now that you have written a contemporary novel that isn't Amish, will you continue to also write about the Plain People? 
Yes, the plan is to alternate between Amish novels and contemporary stories. 
Beth is a member of..
American Christian Fiction Writers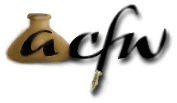 Romance Writers Of America


Beth is published by
Beth won the Carol Award, Inspy Award, and Inspirational Readers Choice Award for her novel Plain Paradise, book #4 in the Daughters of the Promise series.