The Story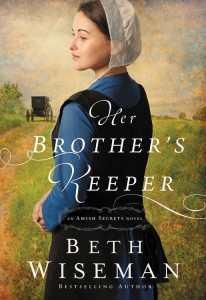 Charlotte Dolinsky is not above playing dress-up and telling a few lies to find out what happened to her only brother. In fact, that is exactly what she's come to Lancaster County to do. Now, calling herself Mary and slipping on a kapp, Charlotte will lie her way into the confidence of anyone who knows why Ethan had to die. Unless she gets found out first.
But when Charlotte befriends a quiet Amish man named Isaac Miller, she begins to rethink her motives. And with a little help from a friend back home, Charlotte might find out that love comes packaged in ways she couldn't have foreseen.
Isaac's been caring for his cancer-stricken father and sympathizing with his frustrated mother for three difficult years. And that means he hasn't been dating. He believes Hannah King is the woman for him, but Hannah is still grieving the loss of her fiancé, and Isaac has all he can handle on the farm. When Hannah's family plays host to a woman named Mary, their new cousin shakes things up for all of them.
As Charlotte digs deeper into the mystery of Ethan's death, she finds more than she'd bargained for in the community he once called home. But will she ever learn the truth? And what will the community—and her new family—do if they learn the truth about her?
Introducing Hannah
Hannah King is a 24-year-old Amish woman living in Lancaster County, Pennsylvania. She's tall and slender with dark hair. In my mind, this is Hannah: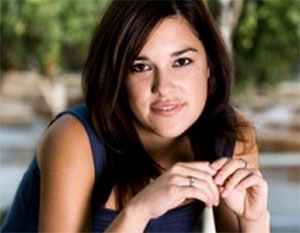 The woman on the cover of Her Brother's Keeper is Mary Troyer—or is she? Remember, the title of the series… Amish Secrets. 😉
In the story, Hannah is grieving the death of her fiancé, Ethan, who committed suicide. She's experiencing all the emotions that go along with that, and she's not particularly interested in entertaining a visiting cousin. But as we all know, God works in mysterious ways, and He never wastes a hurt. Hannah's path is muddied up, and she can't foresee how she'll ever be happy again. But sometimes it takes a new path and a big leap of faith to follow the journey God has in mind for us.
As much as I love a good romance, I also enjoy writing stories that are relationship driven—between mothers and daughters, siblings, and friends. Hannah and her visiting cousin don't have much in common, but as these characters revealed themselves to me throughout the writing of this book, I could see that they had much to learn from each other. Sometimes the hardest people to get close to are the ones we need the most.
My inspiration for this character
This story is a bit edgier than what I've done in the past. I think that most writers have a tendency to want to dig deeper, and when you are an author of Christian fiction, the depth of the convictions comes largely from our own faith and struggles. It's my hope that Her Brother's Keeper will bring forth much discussion among readers in the same way it does for my characters.
Hannah is not my protagonist in the book, but she is a major player with a strong point of view. On other blogs and social media sites, you'll read character studies about Charlotte or Mary, so I wanted to spotlight Hannah here. She has an important role in the story, and she is the one I think will prompt most readers to question their own beliefs, or at the least, to consider the possibilities.
Why this particular book?
When I started writing Amish fiction, there were four authors writing in this genre. I believe at last count, there were seventy of us. So, the challenge is to write about a topic that is inspirational and entertaining, that invokes discussion, and that is told in a way that stands on its own, no matter if the subject matter has been covered before. I hope I've done that with Her Brother's Keeper.
Suicide and mental health are serious issues. But in an effort to keep balance, the book is also sprinkled with humor so that the reader doesn't get bogged down with anything too heavy. And if the story finds its way into the hands of even one person who can benefit from this tale, then I've done my job for God.
In closing, thank you for reading my books, and I hope you enjoy Her Brother's Keeper.
— Beth