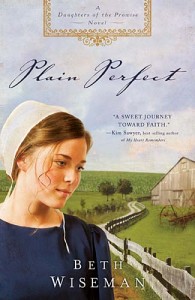 Buy This Book: Click Here!
A search for peace in Amish country proves anything but simple for a woman on the run from life…and herself. On the rolling plains of Lancaster County, PA., Lillian Miller is searching for her grandparents' house…and so much more. After years of neglect and abuse, she's turning to a lifestyle of simplicity among the Amish to find herself.
As she discards the distractions of her former life, she befriends the young boy working on her family's farm and his attractive widowed father, Samuel Stoltzfus.  Despite Lillian's best efforts to the contrary, her feelings for Samuel–and his for her–deepen.  Will Lillian find her faith in Plain living, or will she be forced to return to her former life?
Content verified by Amish reader.