AVAILABLE NOW!  CLICK HERE TO READ CHAPTER ONE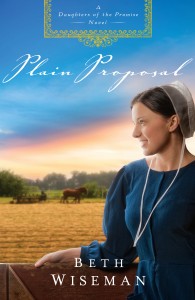 Miriam secretly vows to follow Saul no matter what the future holds.  But she never thought that future might take them away from their Amish community.
Miriam Raber could have her pick of any of the eligible bachelors in Lancaster County. But she only has eyes for one . . . Saul Fisher. He captured her heart years ago, and she's never looked back. Even when rumors circulate that Saul may leave their Amish community to pursue a once-in-a-lifetime apprenticeship, Miriam makes a bold assertion: she will stand by him, whether he stays or he goes, though she knows this decision could break her family's heart.
Saul Fisher has experienced an inordinate amount of loss in his short life. Saul is raising his two brothers and caring for a grieving father who privately seeks solace in the comfort of his homemade wine. Saul has kept his father's drinking from the community, but if he leaves Lancaster, the burden of secrecy will be left to his young brothers. How does he balance this with the dream that burns bright within him?
As Miriam and Saul consider leaving their lives behind, God starts revealing things to Miriam that make her think twice about what it means to be a Daughter of the Promise, and what it means to make a home.
Experience this love story with a surprising resolution by one of the most popular voices in Amish fiction.
Includes Reading Group Guide and Old Order Amish Recipes