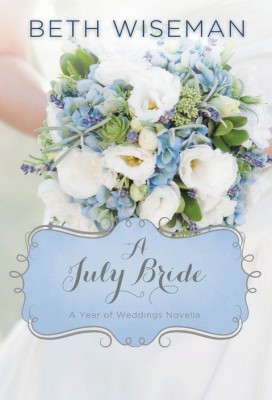 In a moment of total panic, Brendan left Alyssa at the altar. What will it take for him to win her back?
About the Book
When Brendan Meyers became a "runaway groom," Alyssa Pennington's heart broke. But she's returned the unopened gifts, exchanged the dress, and is ready to get on with her life…and forget Brendan.
The problem is, Brendan can't forget. He can't forget the love he and Alyssa shared and can't forgive himself for what he put her through on their wedding day. He can never undo his actions, but at least he can try to win Alyssa's forgiveness. And maybe, someday, another shot at her love.
Dalton Landreth was the only person not disappointed about that botched wedding. He had been eyeing Alyssa since high school—with his gorgeous, magnetic blue eyes—and when Brendan ran out the church doors, Dalton heard opportunity knocking.
Within months of being jilted at the altar, Alyssa finds herself being simultaneously wooed by the love of her life and the best-looking man she's ever seen. Not bad for a small-town girl with a broken heart.
Ask Beth
Why did you write this book?
Who doesn't love a wedding? And July Bride is set in La Grange, Texas — which earned a place on the map when ZZ Top named a song after the small Texas town, and La Grange is home to the former Chicken Ranch—making it a fun place to write about. It's filled with small town antics, cowboys, a war reenactment, and a runaway groom. When Brendan panics and leaves Alyssa at the alter, Alyssa is humiliated and vows never to trust Brendan again. But Brendan is determined to win Alyssa back, and he'll stop at nothing to prove how much he loves her. Love is never easy, and relationships often take turns that we can't foresee. I mostly wrote this story because I wanted to tell a fun tale set in a place near where I live. And I loved coming up with ways for Brendan to prove himself to Alyssa again, no matter how over the top his tactics are.
What's the take away?
The 'Take Away' in this story is that everyone deserves a second chance. 🙂
Is there a spiritual message?
God's plan isn't always the plan we've chosen for ourselves, but sometimes the journey is a lesson in itself.
Other Books in "A Year of Weddings"