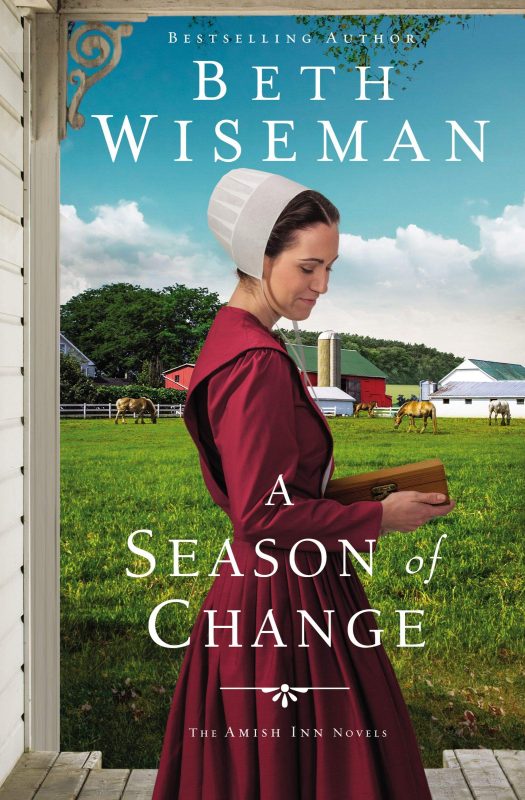 Finding peace means letting go of the past—and embracing the change that is to come.
About the Book
Finding peace means letting go of the past—and embracing the change that is to come.
Sisters Esther and Lizzie have a new employee, Rose Petersheim, to help them tend to The Peony Inn. But their old matchmaking ways have stayed the same. The sisters focus their efforts on the lovely twenty-five-year-old Rose. Though Rose is witty and outspoken, her nervous chattering makes her the best match for someone calm and good at listening. Someone like Benjamin—the handsome handyman who recently moved to town.
But when Esther receives an anonymous love letter and flowers, Rose's love life is no longer the only one capturing the sisters' attention. As they sleuth around searching for Esther's secret admirer, they uncover that their grumpy renter, Gus, has a secret of his own that could bring about a difficult change in all their lives. And their continued meddling in Rose's affairs reveals she, too, is hiding something—an old wound that could threaten her future happiness.
As Rose, Lizzie, Esther, and Gus struggle to release the weight of their pasts, they discover that although people are complicated, love doesn't need to be.
This charming third installment of the Amish Inn series from bestselling author Beth Wiseman is a picture of loss and healing in which forgiveness will prove to be the greatest act of love.
Endorsements
Wiseman's excellent third installment of her Amish Inn series (after An Unlikely Match) is a heartfelt story of the effects of tragedy, letting go of the past, and opening one's heart to new beginnings. Rose, a young and overly talkative maid, is hired at the Peony Inn by elderly sisters Esther and Lizzie. Benjamin, a young man overcome by shyness, has also been hired as a handyman for the inn. Rose does her best to obey gentle advice from the sisters to listen more and cease her chatter, but quiet Benjamin inspires Rose to get him to open up. The two are drawn to each other despite an awkward introduction at the inn, and readers will cheer as the pair discover that accepting grace and offering it in return can be the foundation of real love. Their story is paralleled by that of Esther, who receives a bouquet of flowers from a secret admirer. Lizzie embarks on a quest to solve the mystery, while Esther grapples with the possibility of a second chance at romance in her golden years. Wiseman's wholesome matchmaking ploys and the genuine love between the characters make this sweet finale a standout. Fans of the series will laugh and cry at this surprisingly bittersweet story that would be perfect for book clubs.
A Season of Change by Beth Wiseman is a very enjoyable book. This is the third book in the series and although I have read the other two I think you could read it as a stand alone. You can't help but love Lizzie and Esther and their antics. And Gus is a real treat!! I highly recommend this book and the series. Thanks to Net Galley and Zondervan Publishing for the complimentary arc of this book. The opinions are my own.
Other Books in "An Amish Inn"