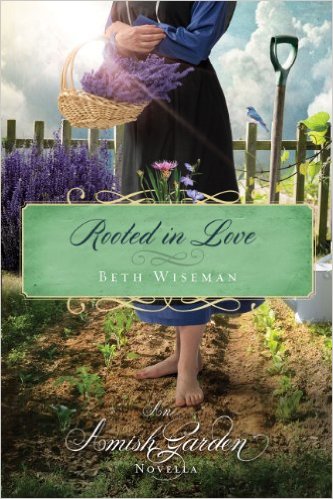 Rosemary must give up her desire for perfection in order to realize God's plan for her life.
About the Book
Rosemary Lantz stays busier than most of the women in her community. Following the death of her mother four years ago, Rosemary is doing her best to run the household in a way that would have made her mother proud. As the only woman in the family, she must wear several hats to assure that things run smoothly: cook, housekeeper, seamstress, mother to her youngest sibling, and all the other roles common to an Amish woman in her district. Except gardening.
Fenced and filled with weeds, she's let her mother's favorite spot go completely untended. She'd never been good at gardening and found it was much easier to buy her vegetables in town.
Saul Petersheim has been trying to date Rosemary since they both turned sixteen five years ago, but Rosemary has turned him down repeatedly. After a mishap with Rosemary's father, Saul offers to put in a garden for their family. He loves gardening and it's an excuse to be around Rosemary—but someone is sabotaging his efforts and keeping a secret that could change all their lives.
Other Books in "An Amish Year"