Christmas by the Sea is permanently FREE now for all ebook formats!
In addition to the short story, samplings of other novellas in the Surf's Up series are included—A Tide Worth Turning, Message In a Bottle, and The Shell Collector's Daughter. If you enjoyed this story, please help me spread the word by sharing this link: http://www.amazon.com/dp/B01M4OTX3P?tag=bethwiscom-20
---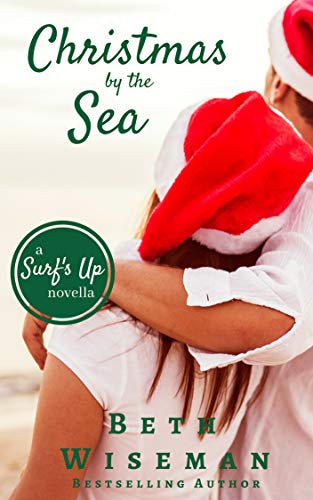 Christmas by the Sea
A short story introduction to the Surf's Up novella collection. Each Surf's Up novella takes the reader to a beach locale, weaving romance and adventure into a soul-soothing journey of hope.
About the Book
Parker McIntyre is late evacuating Galveston Island prior to a hurricane, despite advisement from local Texas authorities. When Parker becomes trapped in rising floodwaters, he is going to drown if help doesn't arrive soon. Fearing death and questioning his faith, he thinks about the young son he'll be leaving behind.
Alexandria Hanson is on her way off the island to escape the immediate storm threat, but she spots a person trapped in the water. Alex—as she's called by friends and family— isn't adventuresome by nature. Helping the man is going to require great personal risk, but she can't leave him to die.
As Alex joins Parker in the murky Gulf waters, a dangerous situation becomes even more serious as they wait to be rescued. With only each other to lean on, they attempt to quell their fears by praying together and sharing stories.
If Parker and Alex leave the island alive, will they have a chance to explore their feelings during the holiday season? Or will the opportunity be lost forever?
Other Books in "Surf's Up Novellas"