Love Bears All Things by Beth Wiseman is now available for pre-order on Amazon. This is book #2 in the Amish Secrets series, the sequel to Her Brother's Keeper. You can pre-order now and it will ship on release day, July 16th.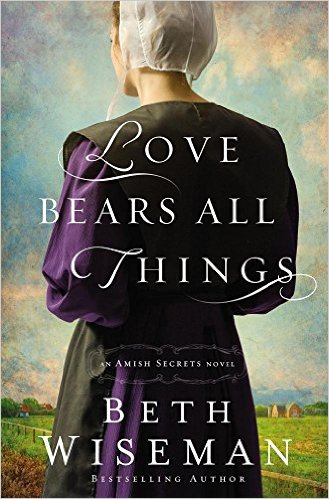 Love Bears All Things
Charlotte returns to her friends in Paradise, Pennsylvania—this time with a very different mission in mind.
About the Book
Englischer Charlotte Dolinsky makes plans to visit her friends in Lancaster County, hoping to heal from a recent break-up with her boyfriend, Ryan. But when a surprise visitor shows up on her doorstep in Texas, she's forced to put aside her own worries to help her Amish friends. Within a few days, Charlotte is back in Paradise, Pennsylvania, tangled in a web of deception. But this time, she isn't the only one keeping secrets.
Daniel Byler had hoped to be married by now, but his one true love—Edna Glick—married another man. He gets through each day with a chip on his shoulder. But when Daniel finds out two members of his family are keeping secrets, he fears for his loved ones—fears of a shunning—and possibly even death.
Charlotte and Daniel don't care for each other much, and neither one of them is looking for romance. But when they are forced to combine their efforts to help those they love, is it possible that God is giving them a second chance at happiness?
Endorsements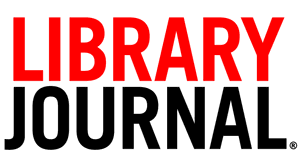 Wiseman's second series installment never loses steam, and the cliff-hanger ending will have fans lining up for the third volume. Although this may work as a stand-alone, readers will better understand the various backstories by starting with the first volume. Suggest to those seeking a more truthful, less saccharine portrayal of the trials of human life and the transformative growth and redemption that may occur as a result.
– Library Journal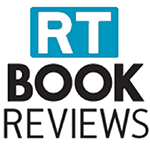 The second book in the Amish Secrets series has incredible characters who are charming, caring and who will do whatever they can for those they love. The storyline moves quickly and flows evenly. Beth Wiseman writes her Amish books with kindness and respect, and her research for each of her books is impeccable. There is mention of suicide, however it does tie into the series as a whole.
– RT Book Reviews
Other Books in "Amish Secrets"