I've spent the last few weeks writing and editing my newest indie project, The Shell Collector's Daughter. This book is the newest of my Surf's Up novellas. It just released on May 5—grab your copy on Amazon!
Much of this novella was written either at a condo on Mustang Island or on a deck in central Texas overlooking a small private lake. I have found there is much truth in this article about "blue space."
Check out my new Pinterest page created with inspirational scenes for The Shell Collector's Daughter!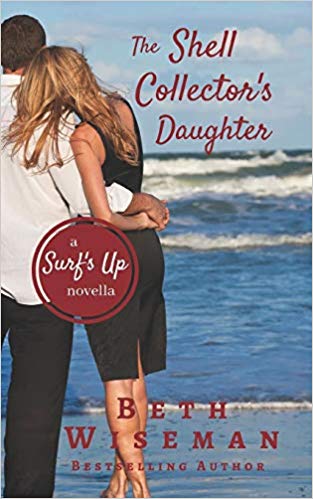 The Shell Collector's Daughter
"People tell me that I'm special. I don't see it that way. I'm just different." - Carianna Marie Sparks
About the Book
Carianna isn't like other twenty-six-year-old women. She's never been on a date, never experienced the euphoria of a first kiss, and certainly never been in love. Can a man's heart speak to hers in a way that she can understand? And if so, will any man believe that she sings with the angels and has tea with God? Will they see the star dust twinkling in her eyes or hear the secret whispers of the ocean in a sea shell?
Dominic is grieving the death of his mother, so he welcomes a job opportunity that takes him to a beach community near the Texas coast. But what begins as a distraction and change of scenery shifts into a healing journey filled with discovery. Amidst his heartache, Dominic finds love in a beautiful and unexpected way when he meets Carianna—the shell collector's daughter.
But can Dominic convince Carianna's father to lift his protective wings and allow Carianna to soar into the life that God meant for her? And will Carianna hear Dominic's heart speaking to hers in a way that she understands?
Other Books in "Surf's Up Novellas"