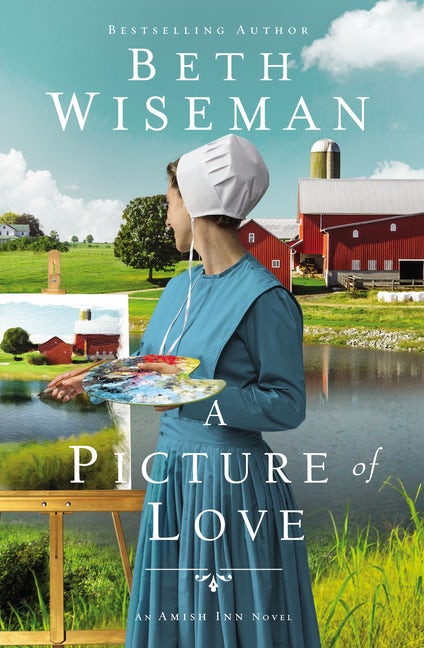 In the first novel of Beth Wiseman's new Amish Inn series, matchmaking widows ensure that two young artists have a second chance at love.
About the Book
Owning a B&B in Southern Indiana is the perfect fit for Amish sisters Esther Zook and Lizzie Glick. Both widows lived their own love stories, and now they love nothing more than to play matchmaker for others.
When Naomi Byler moves into the inn following a breakup with her fiancé, she has given up on love and refuses to open her heart to another man. But when Amos Lantz arrives in town to attend a wedding, he strikes up a friendship with Naomi. He is also nursing a broken heart. Naomi and Amos agree that friendship is all they have to offer each other, but a common interest draws them together. They both enjoy painting, a hobby they gave up when their lives took tragic turns and stripped them of the passion to express themselves.
When more than a friendship sneaks up on Naomi and Amos, it's Esther and Lizzie who give them the push they need to realize that God is offering them a second chance at love. But when Naomi's fiancé—Thomas—returns to reclaim Naomi's heart, things become complicated. Naomi must choose between the man she's grown to care about and the man she always thought she would marry.
Endorsements
This (A Picture of Love) is a warm story of romance and second chances with some great characters that fans of the genre will love.
– The Parkersburg News and Sentinel
Other Books in "An Amish Inn"