The first chapter of Beth's latest novella, A Tide Worth Turning, is now available. It's also available for pre-order for the Amazon Kindle. It will be released on September 12, 2015. Enjoy chapter 1 and reserve your copy today!
Read chapter 1
.PDF downloadPre-order for Kindle
$3.99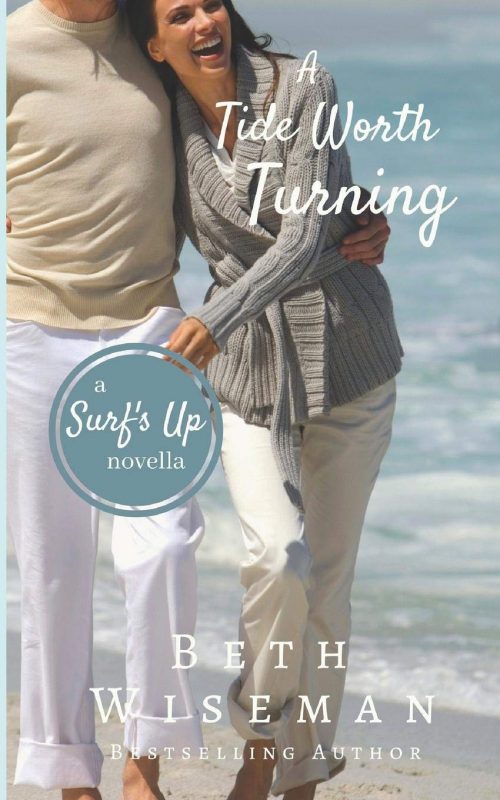 A Tide Worth Turning
"A Tide Worth Turning is a smart beach read for any season. Mixing fun romance and mystery, this story transports the reader from historic Galveston, Texas to the beaches of Australia. Travel along with bestselling author, Beth Wiseman, for another great hit!" — Kelly Long, Zebra Books Bestseller
About the Book
Addison Burke is a successful real estate agent who specializes in high-end closings and who enjoys an elite lifestyle not often afforded someone her age (27). But following a stroke and a recent fall, Addison is forced to hire a caregiver for her estranged mother, Lee Ann; a job Addison chooses not to take on, despite her financial freedom to do so. She hires an agency to fill the position, and to her surprise, they send a man for the job.
Logan has somehow managed to keep his act together despite a past that is slowly catching up with him. If he can make enough money over the next couple of months by tending to Lee Ann Burke, he should be able to flee the country before his world comes crashing down around him. But when Lee Ann's beautiful daughter, Addison, begins to awaken feelings in him that he thought died long ago, he begins to question whether or not fleeing from the past is worth leaving Addison forever.
Will Addison let down her guard for love and renew her relationship with her mother? Can Logan face his past, come out unscathed, and act on his feelings for Addison? And why is Lee Ann selling everything she owns on EBay and Craig's List?
Other Books in "Surf's Up Novellas"