From the ECPA Bestseller List January, February, & March 2016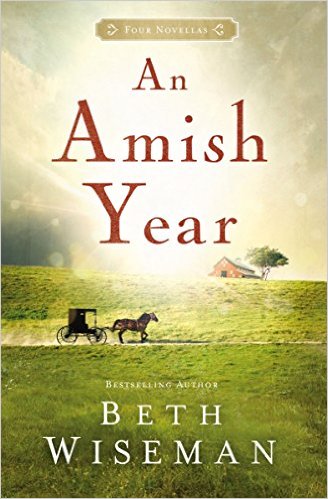 An Amish Year
$7.99 Kindle, $12.99 paperback
Spend a year in Amish country with four sweet romances.
About the Book
"Readers looking for inspirational and uplifting romance will delight in Wiseman's heartwarming tales that feature diverse protagonists at different stages of life."

— Library Journal
Rosemary Lantz is doing her best to run her family's household. She excels at all her tasks except one: gardening. Saul Petersheim has pursued Rosemary for years, but Rosemary keeps turning him down. What Saul doesn't know is that she has good reason—something no one can know—especially not him.
The year is 1957, and young Irma Rose has a choice to make. Marry the man who loves her? Or go after Jonas, the high-spirited, yet noncommittal man her heart loves?
Eli Byler has been a widower for two years when he chooses to make a fresh start in Paradise, Pennsylvania. Eli's children are determined to keep their family the way it is, but they aren't in Paradise long before the available ladies begin to show an interest in Eli.
As Eli juggles the admiration of two women, he meets Miriam Fisher—the most unconventional Amish woman he's ever met. She doesn't fit the mold for what Eli is looking for, but it isn't long before Eli realizes that Miriam is everything he wants. But with two children constantly trying to sabotage his efforts, will he ever be happy again?
Katherine knows the first Christmas without Elias will be hard for her and the children. But when a mysterious Englischer appears with photographs of her late husband, Katherine begins to wonder what other blessings Christmas could have in store.
Other Books in "An Amish Year"
Reviews of An Amish Year
"I must admit that when I hear that a new Beth Wiseman book is going to be released, I feel great anticipation and have the expectation that this book will be the best yet!! I am NEVER disappointed! This collection of novellas was certainly no exception. It met every one of my criteria for a well written book! Although, novellas are not my favorites, as they seem too short and don't satisfy my yearning for a complete story, Beth managed to create one that was so full of hope, love and faith that the stories engaged me from beginning to end."
— Karla
"An Amish Year is a great novel to read at this time of year (or any time). All of the stories have good characters, beautiful settings, and lovely messages. The book will fill your heart with warmth. The writing is very good (as always). Beth Wiseman manages to bring her characters to life. They feel like real people that you want to meet. I give An Amish Year 5 out of 5 stars."
— The Avid Reader
"Beth wiseman has a beautiful way of developing the characters in her stories in such a way that I find myself truly wanting to meet them. An Amish Year is a collection of four novellas, each one unique and set in a different season. The characters come to life in a way that helps me to feel as if I could crawl into the story, walk down the street, and find a new friend: one with little quirks and struggles that develop as the stories progress."
— Aileen Burke
Interview with Beth Wiseman
From blog post at Preslaya.com
1.) What is your writing process like?
My writing schedule varies, depending on what phase of the process I'm in. In the beginning, I shoot for around 2,000 words per day. But as I get to know my characters and their motives and goals, that word count goes up. By the end, I could be writing as much as 5,000 words per day. I never have writer's block, but some days I just don't feel like writing, and it's on those days I really need someone cracking the whip, and I have several friends who are happy to fill that position.
2.) Imagine that you are ninety years old, what advice would you give to your present self?
I'd tell my present self to take better care of my body, to exercise more and eat right. Older Beth would tell younger Beth not to take life so seriously, to enjoy the journey.
3.) What's the hardest thing about being a writer?

The hardest thing about being a writer for me is staying disciplined. There are a hundred other things begging for my attention, especially during revisions. My favorite part of the writing process is getting the initial story down on paper. It's the most creative part of the process when characters are introducing themselves and coming alive within the story. I know that some authors welcome the revision phase of writing. I do not. It stresses me out, mostly because it is probably the most important part of the process that calls for total concentration.
4.) What's the best thing about being a writer?
For me, the best thing about being a writer is the opportunity to reach people that might benefit from my stories, folks I couldn't have connected with if I wasn't an author. I believe God places inspirational fiction in the hands of those who need it the most. So, while I strive to pen entertaining stories, there are always messages within the pages that I hope get to the right people. It's a chance to make a difference in a life, and I love that I've been gifted with that blessing. And it's not a bad gig to be able to write in your jammies too. 😉
5.) Are you and introvert or extrovert? What's that best thing about being an (introvert or extrovert)?
Ha… funny you asked this. Anyone who knows me would say I'm an extrovert. I'm rarely without something to say, I love the chance to talk about books, and I'm comfortable in crowds most of the time. But, having said that, I've noticed a change the past couple of years. There are times when I seem to go inside of myself, avoid those opportunities, and would prefer to stay in the comfort of my own home, alone, and without life distractions. So, what is the best thing about my situation? Balance, I suppose. I'm able to bounce back and forth between introvert and extrovert, depending on my situation at the time.
About the Author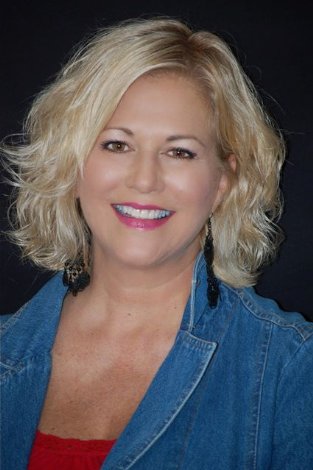 Beth Wiseman is the best-selling author of the Daughters of the Promise series and the Land of Canaan series. Having sold over 1.5 million books, her novels have held spots on the ECPA (Evangelical Christian Publishers Association) Bestseller List and the CBA (Christian Book Association) Bestseller List. She was the recipient of the prestigious Carol Award in 2011 and 2013. She is a three-time winner of the Inspirational Readers Choice Award, and an INSPY Award winner. In 2013 she took home the coveted Holt Medallion. Her first book in the Land of Canaan series—Seek Me With All Your Heart—was selected as the 2011 Women of Faith Book of the Year. Beth is contracted with HarperCollins Christian Publishing into the year 2018, and she has published thirteen novels and thirteen novellas to date.
As a former newspaper reporter, Beth was honored by her peers with eleven journalism awards, including first place news writing for The Texas Press Association. She has been a humor columnist for The 1960 Sun in Houston and published articles in various publications. However, writing novels is where her heart is. She left her job as a journalist in 2008 to write novels fulltime.
Beth has a deep affection for the Amish and their simpler way of life, and while she plans to continue writing Amish love stories, she is also branching out into other areas. Her first non-Amish, contemporary—Need You Now—released in April 2012 and landed on the CBA Bestseller List. She enjoyed writing the story based in a town near where she lives, and she chose another small Texas town for her next non-Amish contemporary—The House that Love Built—which is based in Smithville, the same quaint town where movies such as Hope Floats and Tree of Life were filmed. Beth continued to spread her wings when she released The Promise in October 2014. Inspired by actual events, The Promise follows Beth's characters all the way to Pakistan. Beth was involved in the real-life rescue when her friend was held captive in Pakistan. Beth is currently working on book #2 in her new Amish Secrets series. Book #1—Her Brother's Keeper—recently released and was chosen as a Top Pick by RT Reviews Magazine.
Beth and her husband are empty nesters enjoying the country life in Texas with three dogs and a rooster. When she's not writing, she loves to travel, paint, and enjoy time with friends and family. You can find Beth at Fans of Beth Wiseman on Facebook where she interacts with readers and on Twitter at https://twitter.com/bethwiseman.