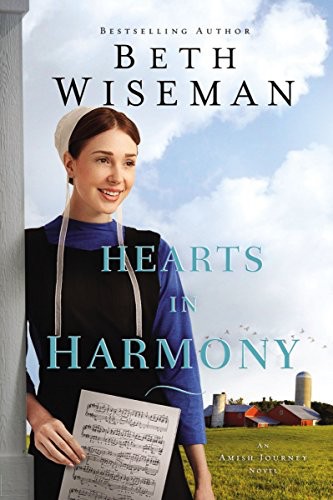 The first novel in the new Amish Journeys series by bestselling author Beth Wiseman.
About the Book
Mary Hershberger lives a happy life in an Amish community in Indiana with her parents and sister. Levi Shetler lives forty miles away in a crowded and unorganized home that is part of a much stricter community. When the two met as children, Mary learned a secret about Levi: he is a musical prodigy, but his talent must remain unused and unheard in his community.
Eight years later, circumstances and a mutual love of music bring Mary and Levi together. Mary loves to sing, and Levi's abilities on the piano are astounding. But the Amish rule states that the use of instruments and songs not approved in their songbook is forbidden. The pair must determine whether their talents are God-given gifts to be embraced or temptations luring them into the Englisch world.
All the while, Mary and Levi are falling in love, but their love struggles to withstand their very different upbringings. Their love of music brings them together, but it could also be what tears them apart. As they face a compromise or a parting of the ways, a tragic accident shakes their decision. Both Mary and Levi must reconcile what they love with what their hearts say is right.
Endorsements
"This is a sweet story, not only of romance, but of older generations and younger generations coming together in friendship. It's a tear jerker as well as an uplifting story."
Other Books in "Amish Journeys"